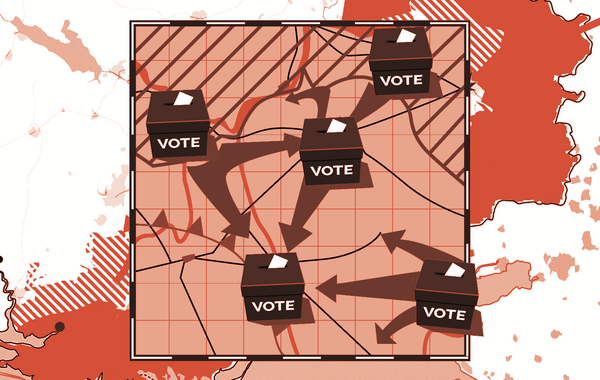 The invaders have not been consistent in governing the temporarily occupied territories. L/DPR militants 'appoint' nonames to nonexistent offices in some places. In others, there are talks of holding a pseudo-referendum, and PR campaigns are run elsewhere to an incorporation in the occupied Crimea. The 'people's republic' format will not work this time. However, it is still worth preparing for a negative scenario.
Read more … One must prepare for negative consequences – OPORA
A. Kynev: All these hand-wringing and pathetic calls to each end everybody to repent is the utter public suicide of the opposition and a priceless gift to the government. No one has ever come to power or won an election on the pretext of humbling themselves and repenting. Therefore, this approach is an absolute dead-end and insane endeavour, at least from the electoral point of view.
Read more … To Russian opposition after the disaster of 2022: Enlighten, not repent
The Russian authorities keep emasculating the institution of elections and modelling it after the Belarusian version. Notably, these changes do not match too well with the allegedly increased popular support for the Russian authorities against the backdrop of the war. Instead, it demonstrates a lack of confidence that the autumn elections will go smoothly.
show more
The 'League of Voters' Foundation appealed to the European Court of Human Rights (ECHR) for an interim measure requiring the Russian authorities not to liquidate it pending the ECHR proceedings on its earlier complaint. Should the liquidation proceed, it would make all future legal activities of the Foundation impossible: the organization would be unable to rent office space, collect donations, will lose all of its property, and would be forced to cease its human rights and educational activities.